Over the years, we've taken part in the Sheehy Auto Stores Annual Giving Campaign by donating to local charities and non-profit organizations in the Ashland Virginia community. We love helping our community to grow and thrive which is why we donated a total of $7,500 to Ashland Christian Emergency Services (ACES) and Circles Ashland.

Ashland Christian Emergency Services
ACES is a non-profit volunteer lead organization that provides a multitude of services to people in need in Hanover County. Among these services are donations of clothing, bedding, kitchen utensils and appliances, towels, toiletry items, non-perishable food, emergency aid payments for electricity, rent medications, and utilities, transient aid, medical equipment donations, and senior rides. This incredible organization is devoted to helping people who are in need of long term and short-term assistance. We are blown away by the dedication of all the volunteers in this organization and are always happy to lend a helping hand.

Circles Ashland
Is a non-profit organization that is devoted to helping end poverty in the Ashland community. They're approach to helping people in poverty is multi-faceted and includes community organization, case management, peer-to-peer counseling, SMART goal setting, financial literacy and peer-to-peer child development. Their goal is to equip families with the tools and support to get themselves out of poverty and produce thriving and successful lives. We are so happy to be donating $3,750 to this amazing organization and hope we can continue to positively impact the people experiencing poverty in our community.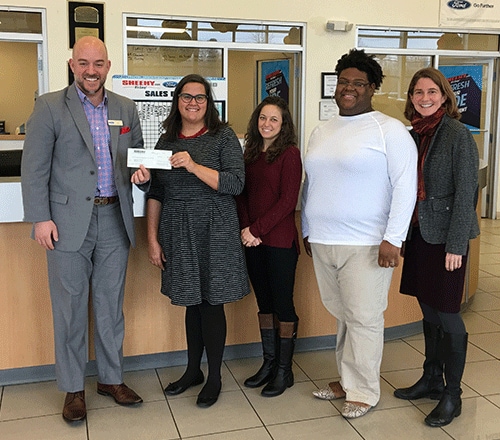 Pictured: General Manager Paul Bavely, Carolina Lugo Chairman for Circles of Ashland, Kelly Merrill Vice Chairman, Leshelle Lewis Secretary, and Christie Sumner Program Director.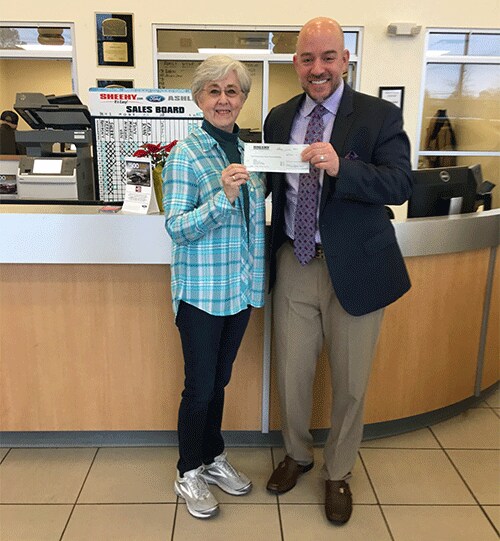 Pictured are Paul Bavely General Manager and Bonnie Hoskin president of ACES.