Sheehy Ford of Ashland's Drive 4 UR School Event!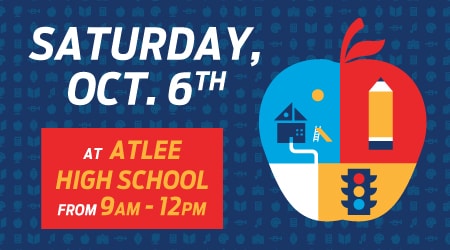 On Saturday October 6th we're having our Ford Drive 4 UR School event in support of Atlee High School! For every test drive taken, Ford will donate $20 to Atlee High School!

We're aiming to raise $6,000 for Atlee but can't do it without the help of our loyal customers and community. So, make sure to stop by Atlee High School on Saturday October 6th from 9AM to 12PM! The funds we raise will help give the students at Atlee High School the resources they need to succeed in both their studies and their extra-curricular activities.

Over the lifetime of this program, Ford has raised over $35 million and helped thousands of local schools! At Sheehy Ford of Ashland, we couldn't be more excited to participate in this program. Atlee High School is a large part of our community and we want to do everything we can to help these students grow and succeed.
Date: Saturday October 6th
Time: 9AM-12PM
Place: Atlee High School